and the winners are...
the Women Ahead and 30% Club cross-company mentoring scheme awards –#inspiredbymentoring
Thank you for all your carefully thought-out and inspirational nominations in this year's awards. You have taken the time to give a little credit back to the people that have made your mentoring journey a reality. You have expressed thanks to the mentors, mentees, Programme Partners and organisations that gave you the chance to take part in the largest cross-company mentoring programme in the UK.
We have enjoyed a challenging and uplifting judging session with some wonderful stories of life-changing mentoring experiences. Congratulations to all our winners and highly commended candidates.
Most Committed Mentee of the Year:
Winner: Farahnaz Dowlet, Senior Associate, Westpac
Highly Commended: Sarah Baker, Business Manager, LSEG; Lt. Jules Parke-Robinson, CO SIB Regt RMP, British Army
Most Inspirational Mentor of the Year
Winner: Lance Brodie, Chief Operating Officer, Close Brothers
Highly Commended: Julian Baddeley, Deputy Group Company Secretary and Corporate Counsel, Aviva; Stephen Lewis, UK & International CEO, RSA Group; Jo Santinon, Partner, EY; Stefano D'Ettorre, HR Leader Development and Service Operations, Tetrapak
Most Dedicated Programme Partner of the Year:
Winner: Julia Roording, Head of Client Management, Invested Asset Management
High Commended: Eerika Hedman-Philips, People and Leadership Development Manager, Belron; Jennifer Peters, Director in Human Relations, Mizuho
Most Dynamic Mentoring Organisation of the Year:
Winner: Pearson
Highly Commended: Belron; Mizuho; LSEG; Zurich
COMMITTED MENTEE
OF THE YEAR
This mentee has applied themselves fully to the mentoring process; arriving at meetings with specific points to address and with goals in mind. They have spent time working out the 'nub' of their issues so their time spent with their mentor is fully used. They have inspired their mentor to approach issues with a different mindset or with new energy. This person has pushed themselves out of their comfort zone to reach new heights!
This mentor has been inspirational to their mentee and has offered multiple professional and personal development opportunities. They have engaged fully in the process and made time for mentoring meetings. They have pushed their mentee to expect more and achieve more. They have committed fully to each meeting and given their mentee 100% of their attention during meetings. They have championed the value of mentoring within their organisation and beyond.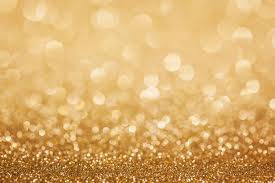 This person has been on hand to answer questions and to help with all aspects of the mentoring process. They have been easy to contact and quick to respond. They have championed mentoring within their organisation and brought senior leaders on board with the programme to ensure buy-in from the top down.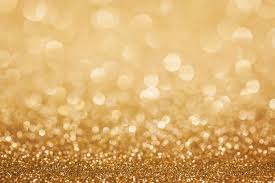 This organisation has used this programme to push their diversity and inclusion further and faster. They have developed add-on events and services to harness the power of mentoring and spread it beyond the core programme. They have supported mentors and mentees to make time for their meetings. They have fully recognised the value mentoring has in improving inclusion.